Consulting for Medical Device Manufacturers ISO 13485 / 21 CFR 820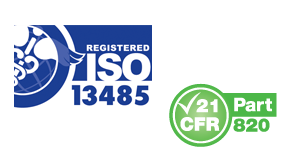 Our experienced consultants support medical device companies in preparing for certification for ISO 13485, 21 CFR 820 during the following stages and elements. Both quality systems have parallels with ISO 9001 however, there are additional requirements for process control, design control, retention of records, accountability, traceability, customer feedback.
Quality is a cornerstone of any regulated industry and requires a high level of understanding of the subject in order to deliver solutions that are suitable for the size of the company, its products and its people. At ITC Validation Consultants we pride ourselves on being able to provide support throughout the full spectrum of quality activities which are relevant to any industry.
We believe that people make all the difference.
Quality System Development
Gap Assessment
System Development
Internal Audit
Mock Audit
Supplier Audit
Computer System Validation (CSV)
Design Lifecycle
Software and Hardware Development
Project Planning
Requirements Definition
Specification Development
Risk Management
Traceability
Design Review
Product and Process Development
Prototyping
Manufacturing
Logistics
Verification
Validation
Submissions Support